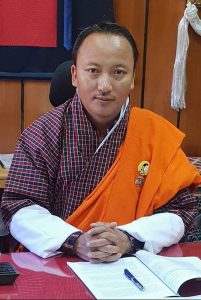 His Excellency Lyonpo Namgay Tshering, the new Minister, officially joined Ministry of Finance on 7th November 2018.
Prior to joining politics, his Excellency served as the project coordinator of the World Bank and Global Fund Project and as the Planning Officer and Program Manager in the Ministry of Health.
The Management and Staff of the Ministry offers warm felicitations and look forward to working under Lyonpo's guidance and leadership.
2,271 total views, 2 views today